High-quality auto repair services
A Commitment to Complete Customer Satisfaction
At Michaels Expert Auto Service, our number one goal is complete customer satisfaction. Every day, with every customer, we focus on providing high-quality auto repair services coupled with top-notch customer service. With countless 5-star reviews and customer testimonials, we are proud of our reputation as one of the Neptune City area's most trustworthy auto repair shops.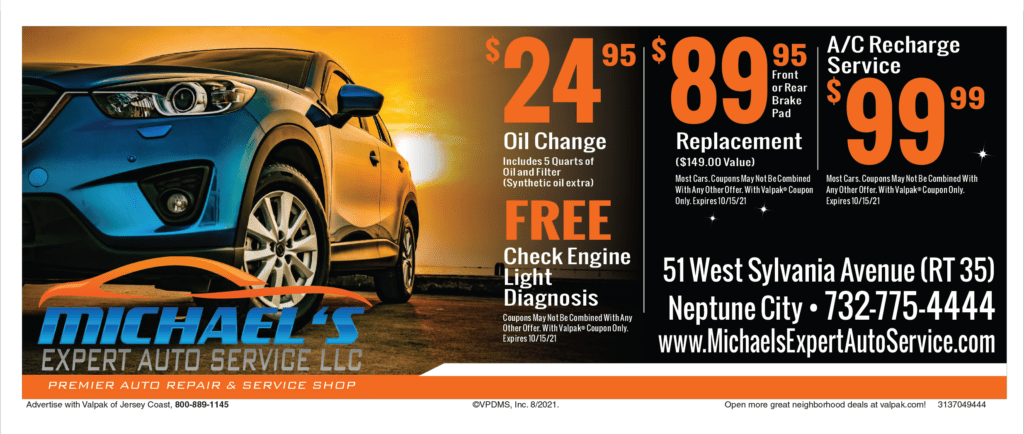 Repair Services Available
Professional Car Repair Serving The Jersey Shore
When it comes to Automotive Service and Maintenance…
NOBODY, is more meticulous, than Michael's Expert Auto Service.